Serving Transylvania County for Over Twenty Years with Principled, High Quality Chiropractic Care for the Entire Family!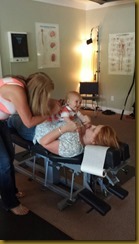 At Cagen Family Chiropractic & Brevard Brain Training provide a wide-array of positive health and lifestyle modalities including; Family Chiropractic Care, Neurofeedback, Brain Entrainment, and personal wellness coaching.  Our focus is on providing our patients with the "care they need now" while providing them with natural health and lifestyle tips for a lifetime of good health.
Principled Chiropractors with Great Reputations:
Graduates of Sherman College of Straight Chiropractic, Doctors Steve and Nancy Cagen are leaders in the Wellness Field and highly skilled chiropractors with many different adjusting techniques; from "old fashion" adjusting to more modern light touch methods we have been helping children and families in and around the mountains get out of pain and restore their health for almost two decades.
More Than Doctors – We are Educators:
We are as well-known for our  adjusting skills as we are for our educational skills. We believe that education is a key component in living a natural, healthy life and we pride ourselves on taking the time to teach our patients not only about their current condition(s) but what they can do to easily and naturally achieve improved health which will last a they lifetime – and be passed on to their children. We offer free bi-monthly educational seminars to all members of our community. Click here to see upcoming events.
We're Just Helping People:
Don't let our laid back, friendly style fool you. We have been called some of the "best in the country" at what we d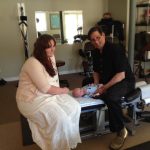 o, and that is helping our patients get well and stay that way using only all-natural methods and wellness solutions. Patients seeking treatment in our office are assured of receiving only the finest quality care using chiropractic and non-invasive technology.  See some of our testimonials.
If you are looking for an natural way to get out of pain and restore your health to its highest possible potential, we invite you to give us a call. We accept most major plans including Medicare.
Located on the Asheville Highway directly across from the Twin Dragons Buffett.